Book The PSH
Booking the Space: PSH makes space available to individuals and organizations to use through an affordable sliding scale. If you'd like to host a one-time event or run a workshop series or set of offerings, fill out the request in our Skedda booking app, and we'll be in touch!
RATES
We offer an accessible SLIDING SCALE RATE OF $5-120 per hour 
Lowest Rate

: groups, orgs, and individuals that have zero to low operating budget and/or the event is free and open to the public

Low Rate

: Groups, orgs, individuals that have a small operating budget of up to $90,000 year and/or are charging a fee for the event 

Mid-Range

: Groups, orgs, individuals with a grassroots-moderate budget of $90,000 – 200,000

High:

Groups, orgs with bigger budgets of 200k+ , private events, fee based events, or  individuals with wealth
Suggested Booking Fee, per hour for entire space:
Lowest Rate: $5
Low Rate: $15 – 35
Mid-Range: 35 – 70
High: 70 – 150
When you book PSH space in our Skedda booking app, you will be able to share the amount that you would like to pay based on your organizational budget, or access to wealth and privilege. We will then get back with you to confirm before sending you an invoice, that you can pay via bill.com. 
If you are an individual and are having trouble finding where on this scale you're able to pay- we recommend looking at Catalyst Project's Class Characteristics to gauge. In addition, please consider your life circumstances like: any chronic health needs you have, how many people your income is supporting, any outstanding debt you have, and if you have direct access to financial resources through individuals, groups or networks you're connected with. We strongly encourage people who are middle, managerial or owning class to pay as high on the scale as you're able in order to support poor and working class leaders' ability to use the space at little or no cost. 
If you're still having trouble assessing where you fall on the sliding scale, please reach out to info@solidarityhubs.org for support. 
BOOKING INFO



Please be sure to request your booking at least 72 hours in advance of your event.
Booking requests are processed Monday – Thursday 10AM-12PM. We will try to confirm or deny all requests within 72 hours of booking when booked Monday – Thursday. We do not respond to booking requests over the weekend.
Please include the full time needed for setting up/setting down in your booking request.
You will receive an email either confirming or denying your booking request.
If you want to know availability, visit our Skedda app: https://svahqdurham.skedda.com. You can see everything that is booked or on hold in real-time.
Once your booking is confirmed, we will schedule a time with you to meet with our on-site Hubs Team to get your key code access and be oriented to the space.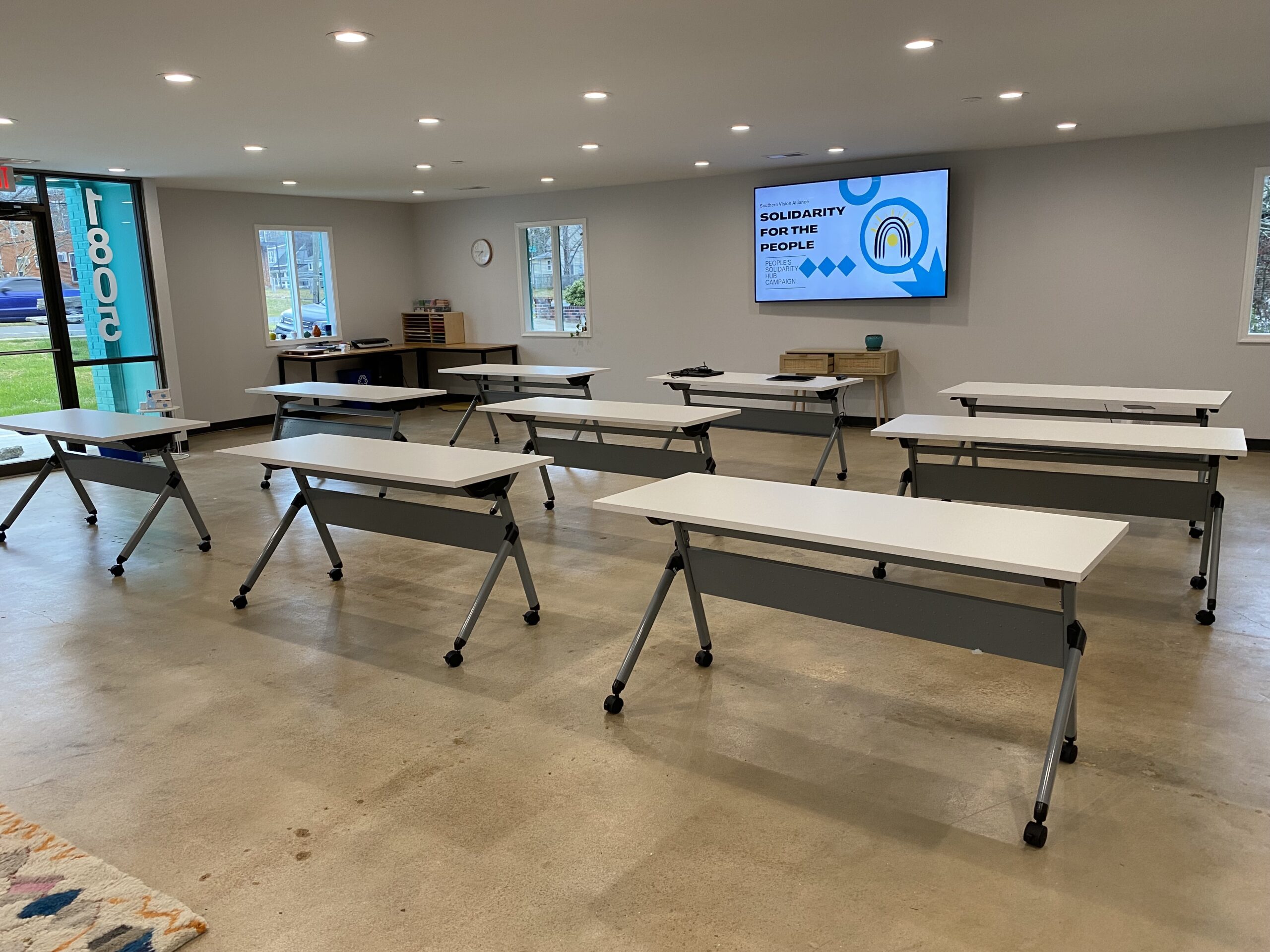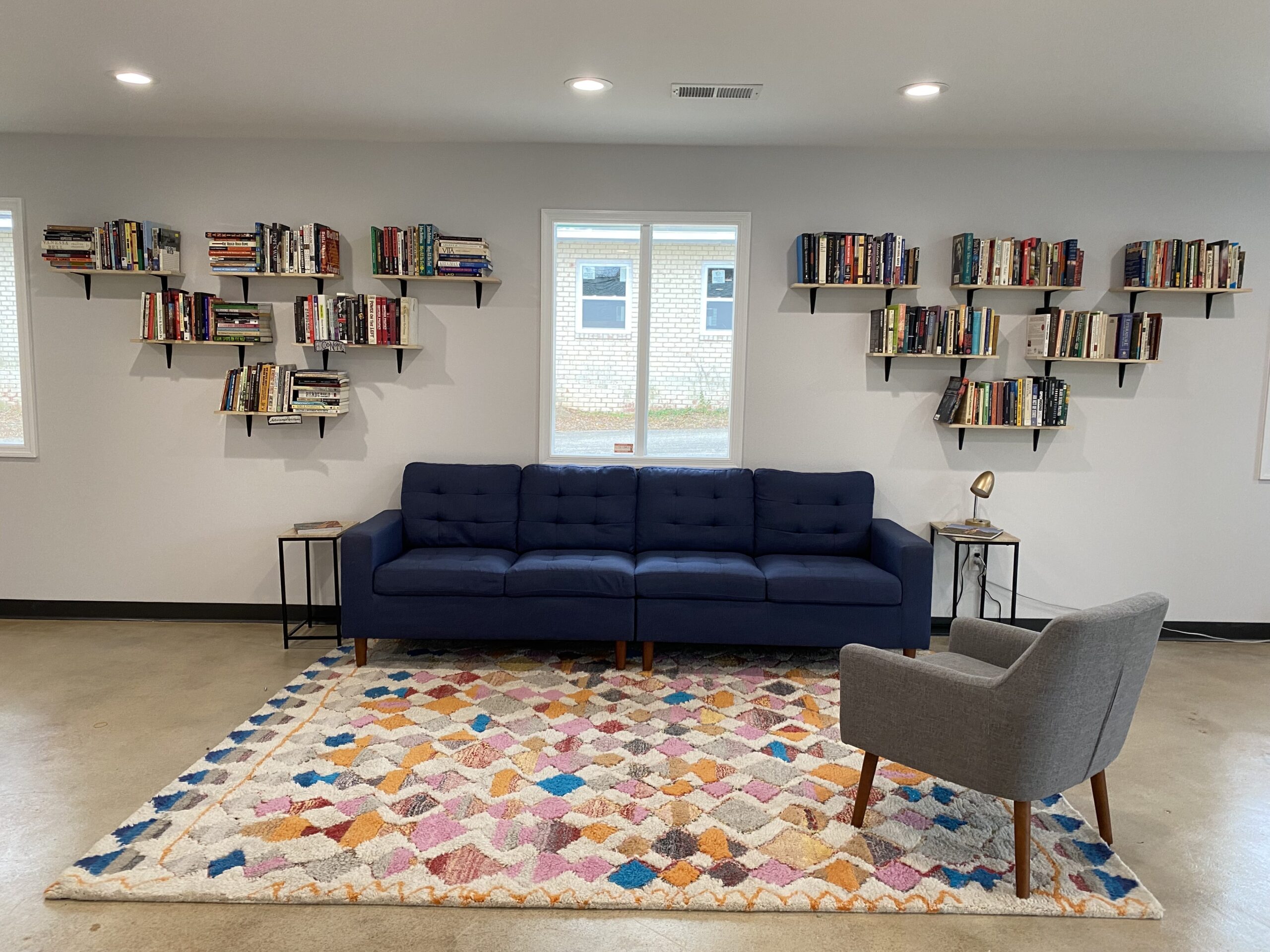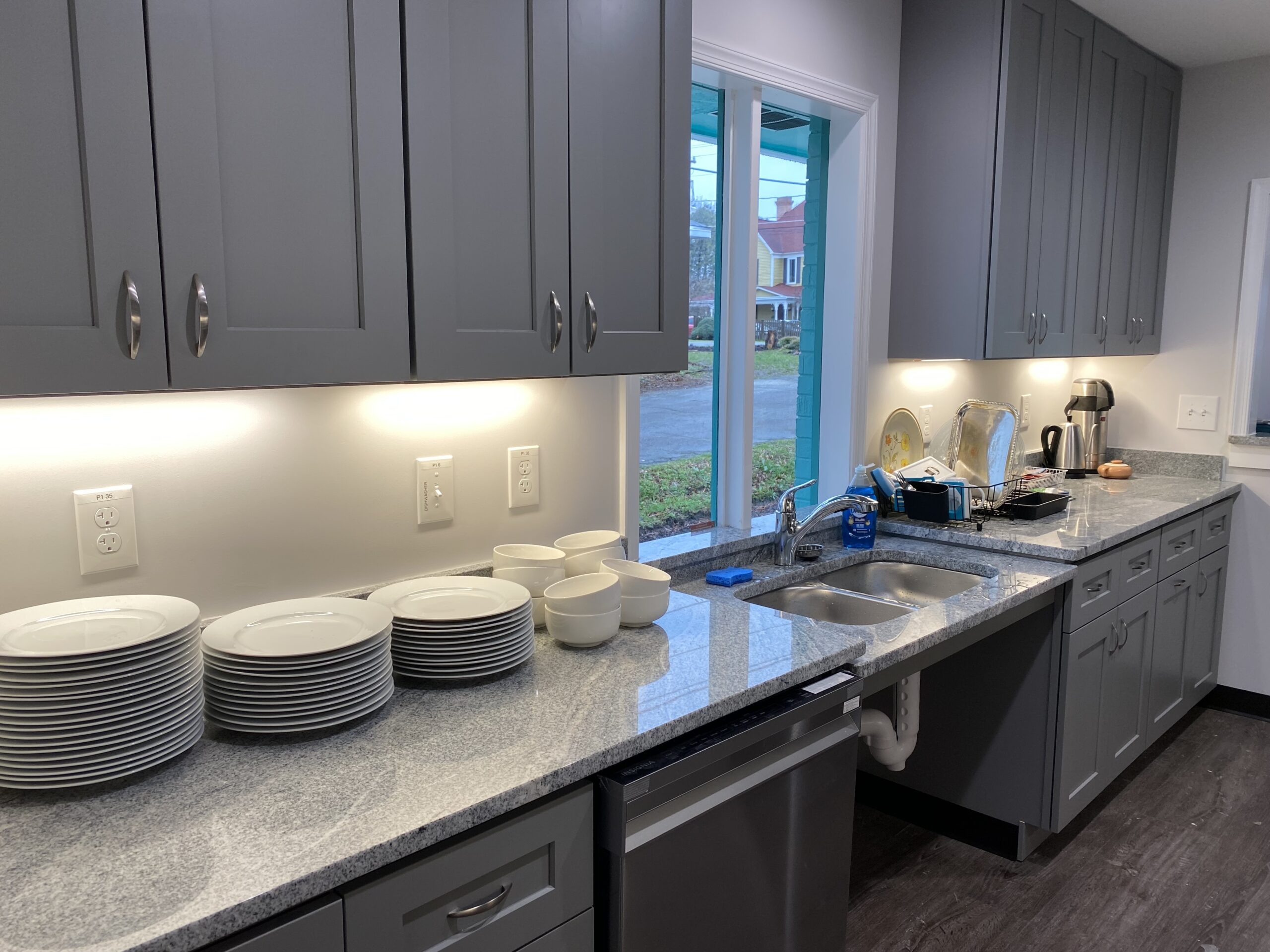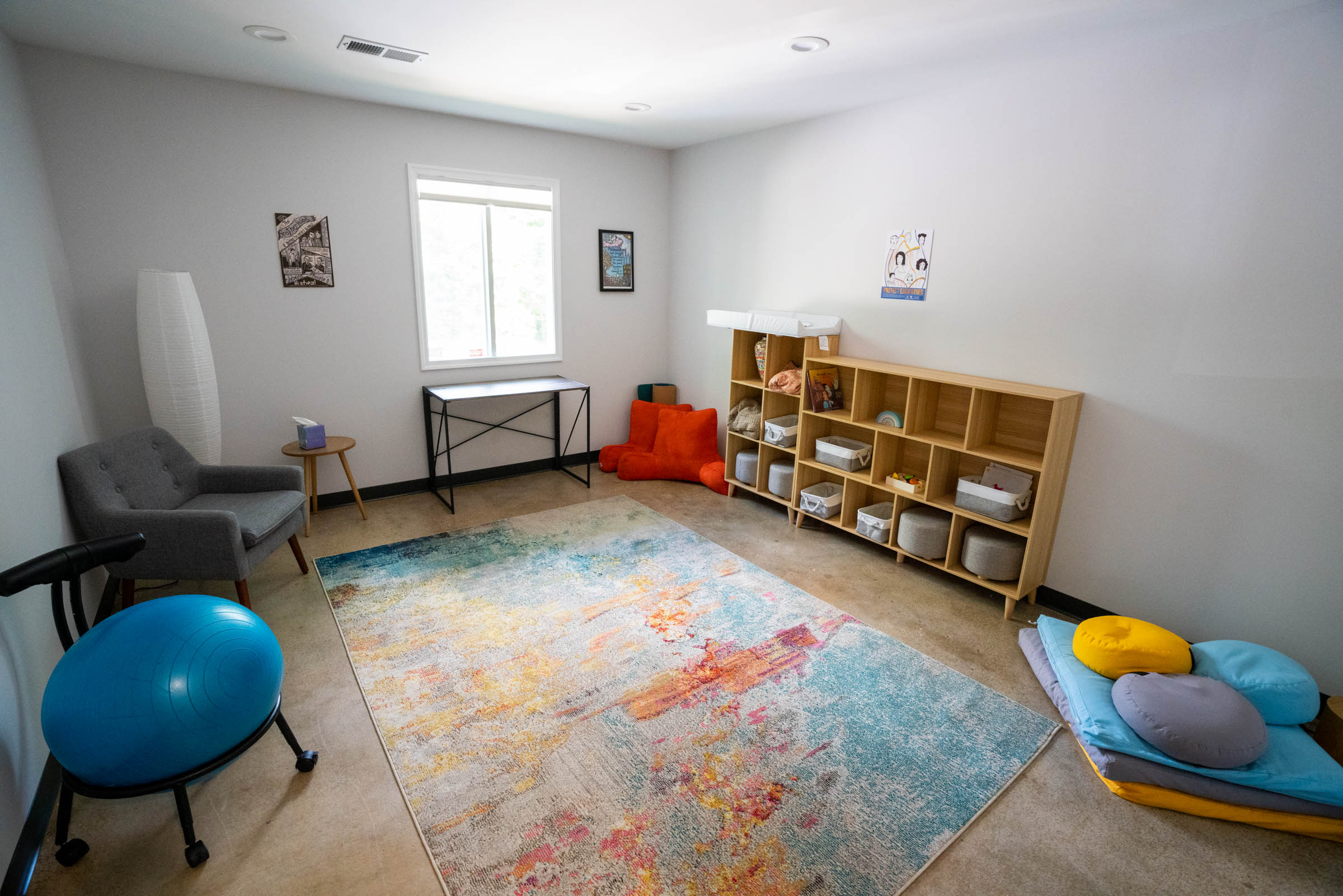 WHAT PSH INCLUDES:
Large Meeting Room
This is our largest space, set up to be everything you need for a productive planning meeting, conference, film screening, gathering, art project, recital, or anything you can imagine. This space can fit about 45 people seated, or 60 with the tables and chairs pushed aside. There is a roll-up window to the kitchen through which food for your event can be served. Other features include excellent natural lighting, a variety of seating options, meeting supplies such as pens, paper and sticky notes, and 85" TV for presentations with HDMI hook ups.
Small Meeting. Low Sensory, or Childcare Room
This is a smaller meeting room space, set up to accommodate childcare to support events in the larger meeting space, or to be a breakout meeting space, or perhaps a quiet room. This room has comfy seating, cushions, and yoga mats. Children sizes may vary. Features include basic meeting supplies such as sticky notes, paper and pens, floor cushions, and toys, crayons and coloring books for children.
Kitchen
With stove, microwave, fridge, sink, dishwasher, coffee pots, plates and servingwre to prepare, store, or serve food or drinks.
2 ADA bathrooms